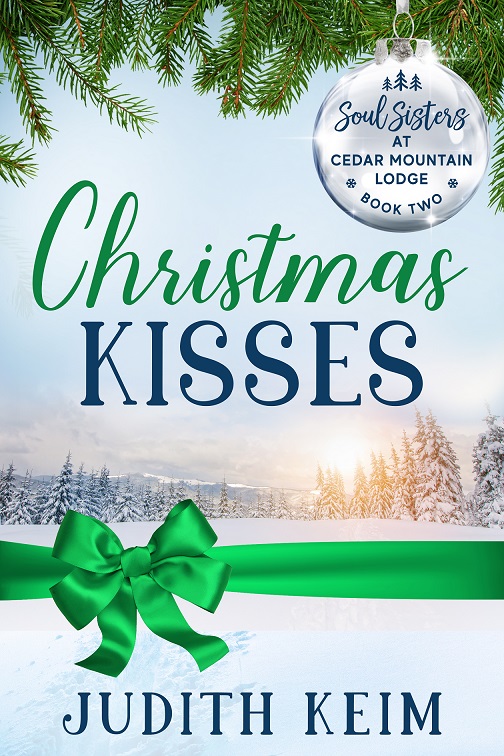 Soul Sisters at Cedar Mountain Lodge, Book Two
Romance, Holiday Romance, Women's Fiction
Release Date: October 1, 2020
Publisher: Wild Quail Publishing
Random circumstances brought them together. Love made them family.
Hailey Kirby plans to spend a wonderful Christmas holiday at the Cedar Mountain Lodge with her family, celebrating her sister's wedding as Maid of Honor. Things go awry when the wedding is called off. Hoping to comfort her sister, her mother and three sisters decide to go ahead with their winter vacation plans at the Lodge.
Hailey works in town as the children's librarian, and under the pen name of Lee Merriweather is secretly the author and illustrator of picture books. Young children adore the stories of Charlie and his dog, Zeke, including Regan, the niece of Nick Hensley, a rock star musician who's recently moved back to Granite Ridge. When he reaches out to the author to seek permission to write songs to go with the stories, Hailey is forced to confess who she is and the painful reason why she's been hiding behind a pseudonym.
As Hailey and Nick put their creative minds together, they form a friendship that quickly grows to much more. Hailey learns to trust and discovers some chances in life are worth taking.

Find more books in the Soul Sisters at Cedar Mountain Lodge series on Amazon
https://www.amazon.com/gp/product/B08CF38PH1
The entire Soul Sisters at Cedar Mountain Lodge series includes:
Christmas Sisters by Tess Thompson, Tammy L. Grace, Ev Bishop, Violet Howe, Judith Keim
Christmas Kisses by Judith Keim
Christmas Wishes by Tammy L. Grace
Christmas Hope by Violet Howe
Christmas Dreams by Ev Bishop
Christmas Rings by Tess Thompson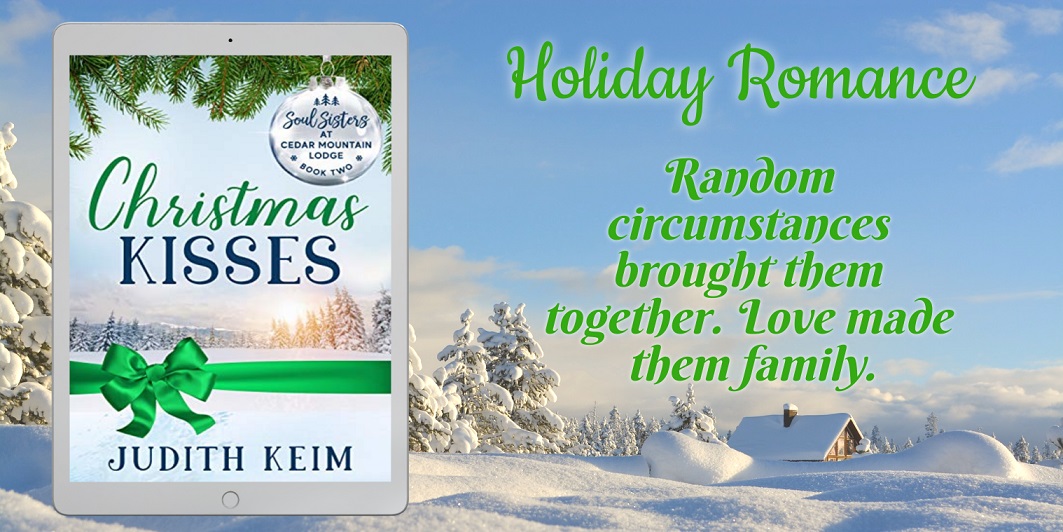 About the Author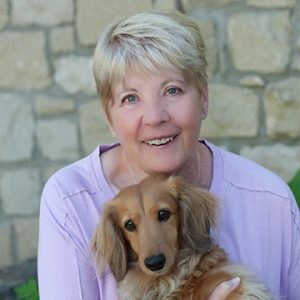 Judith Keim enjoyed her childhood and young-adult years in Elmira, New York, and now makes her home in Boise, Idaho, with her husband and their two dachshunds, Winston and Wally, and other members of her family.
While growing up, she was drawn to the idea of writing stories from a young age. Books were always present, being read, ready to go back to the library, or about to be discovered. All in her family shared information from the books in general conversation, giving them a wealth of knowledge and vivid imaginations.
A hybrid author who both has a publisher and self-publishes, Ms. Keim writes heart-warming novels about women who face unexpected challenges, meet them with strength, and find love and happiness along the way. Her best-selling books are based, in part, on many of the places she's lived or visited and on the interesting people she's met, creating believable characters and realistic settings her many loyal readers love. Ms. Keim loves to hear from her readers and appreciates their enthusiasm for her stories.
Contact Links
Purchase Links
Brought to You By: