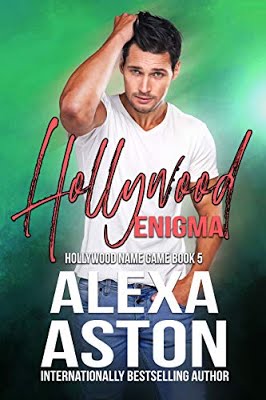 Hollywood Name Game, Book 5
Contemporary Romance
Release Date: October 29, 2020
From internationally bestselling romance author Alexa Aston – the final book in the exciting Hollywood Name Game – a stunning new contemporary romance series. Read for FREE with Kindle Unlimited!
She's a legal shark—sleek and deadly—but doesn't trust anyone beyond her small circle of family and friends.
He's internationally famous—and yet a mystery to the world as he cloaks himself in privacy.
Can they shed their fears and open their hearts to one another?
Actor Wynn Gallagher is at the peak of his fame, playing superhero Carbon Man in the Alpha Tharra Universe film franchise. While the role has made him wealthy, he's ready to move on to newer challenges—but his ironclad contract will keep him tied to the role for years to come. Seeking legal advice, he approaches Scarlett Corrigan, one of the top entertainment attorneys in Los Angeles.
Scarlett is the younger sister of Hollywood's highest paid actor, Rhett Corrigan, but she's made a name for herself in entertainment law. She thrives on challenges and readily accepts Wynn as a client, but she puts the brakes on the strong attraction between them, not wanting to mix business with pleasure.
Eventually, Wynn and Scarlett become involved but tragedy strikes not once, but twice, threatening to end their relationship before it has a chance to grow and flourish.
Can Wynn and Scarlett overcome overwhelming odds and find lasting love?
Hollywood Enigma is the fifth and final book in the Hollywood Name Game series. Each book in the series is a standalone story that can be enjoyed out of order.
Other Books in the Hollywood Name Game Romance Series: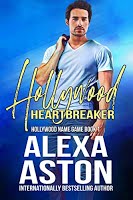 Hollywood Name Game, Book 1
Release Date: August 6, 2020
From internationally bestselling romance author Alexa Aston comes a stunning new Contemporary Romance series. Book One in the exciting Hollywood Name Game series has arrived. Read for FREE with Kindle Unlimited!
Being late to an interview lands her the biggest job opportunity of her life.
He may be rich and successful—but he's just this side of miserable.
Can a wannabe be The One for the biggest star in Hollywood?
Cassie Carroll came to Hollywood with big dreams that never materialized. Acting isn't even on the back burner anymore—it's completely off the stove. Working for a third-rate agent, Cassie hopes to land a new job that will give her credibility, as well as help pay the rent. Late to her interview, she swerves to avoid hitting a dog—and totals the car of Hollywood's leading action superstar. Surprisingly, she walks away from their encounter with a job—as the sexiest man alive's personal assistant.
Rhett Corrigan is bored with the movies he makes and the drop-dead gorgeous model he's dating. He's afraid that Hollywood has typecast him—and that he'll never be able to break out of his action mold and try new acting challenges. When Cassie Carroll literally slams into his life, she brings a breath of fresh air and common sense to his world. She pushes him to be a better actor and a better man.
Can these friends become lovers—and can their love survive—in a tabloid-happy town that thrives on rumors and backstabbing?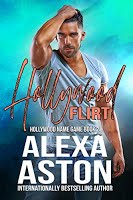 Hollywood Flirt
Hollywood Name Game. Book 2
Release Date: August 27, 2020
From internationally bestselling romance author Alexa Aston – Book Two in the exciting Hollywood Name Game – a stunning new contemporary romance series. Read for FREE with Kindle Unlimited!
She's Hollywood royalty whose trail vanished a dozen years ago.
He doesn't do relationships and thinks commitment is a four-letter word.
They Google each other . . . and sparks fly . . .
Sydney Revere, the daughter of a famous movie couple, left Hollywood behind over a decade ago. Christened The Wild Child by the media, she reinvents herself as a serious student who becomes an attorney and marries a safe, predictable man. When her husband cheats on her and the law loses its glitter, Sydney returns to Hollywood. Her father hires her to storyboard his upcoming movie, No Regrets—and then stuns Sydney when he offers her the job as his assistant director.
Dash DeLauria is a rising actor who hasn't trusted a woman since his mother left. He's now the guardian of his mentally-challenged brother. Dash is looking to grow professionally and after he wins the lead in No Regrets, he finds he's lost his heart and soul to Sydney. With both their careers on the upswing, life is sweet.
But Sydney's ex-husband isn't finished with her yet. Discovering who she really is—and that she's wealthy—he tracks her to California, ready to start over with her again.
No matter what it takes . . .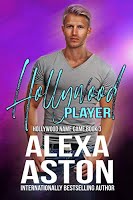 Hollywood Player
Hollywood Name Game, Book3
Release Date: September 17, 2020
She has zero friends . . . and is wary of men, living life as a recluse.
His only friend is 90 and when she dies, he's adrift.
Can a dyslexic actor and a shy loner find happiness together?
Famous from the time she was fourteen, London Russell lands the cover of Sports Illustrated to cap off her modeling career. Leaving the fashion world behind, she follows her dream of becoming a singer-songwriter. Thanks to an ex-boyfriend's vicious attack on her, London becomes a recluse who turns out hits but never tours—and can't trust a man. Her life changes course when she encounters a Hollywood screenwriter and director and agrees to write the theme song for their next movie.
Knox Monroe grew up as America's darling, a child actor featured on several popular television series. After his mother's betrayal, Knox drops out of sight, returning years later to make the successful transition to adult roles. A known womanizer and loner, Knox meets London by chance. Through her connections, he winds up with the lead role in a new movie.
Will London be able to open her heart and move past Knox's player reputation? And will Knox knock down the emotional fortress that he's built around his heart?
In Hollywood, anything's possible. . .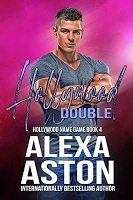 Hollywood Double
Hollywood Name Game, Book 4
Release Date: October 8, 2020
From internationally bestselling romance author Alexa Aston – Book Four in the exciting Hollywood Name Game – a stunning new contemporary romance series – has arrived. Read for FREE with Kindle Unlimited!
She's a Hollywood leading lady who's never found love – except with Jax, her Basenji.
He's divorced from a cheating wife and refuses to ever give his heart away again.
Together, their smoking-hot chemistry leads to movie magic . . . and murder . . .
Mac Randall's life turns upside down when he walks in on his wife and her lover. He finishes his tour of duty overseas and leaves the army, becoming a popular stuntman in Hollywood. When the actor Mac doubles for is murdered, Mac is surprised to find himself cast as the film's leading man—at the suggestion of the actress who will play opposite him.
Keely Kennedy has built a solid career in Hollywood, rising from supporting roles to leading lady, but she's been unlucky in love. She becomes close friends with Mac Randall, her new co-star, while she helps him prepare for his first on-screen role. Friendship blossoms into love during their shoot and despite several mishaps on the set, she knows not only has she done the best work in her career on this film, but she believes Mac will become an instant star.
Before production is complete, though, the murderer surfaces—ready to kill the film—and its two stars.
Hollywood Double is the fourth book in the Hollywood Name Game series. Each book in the series is a standalone story that can be enjoyed out of order.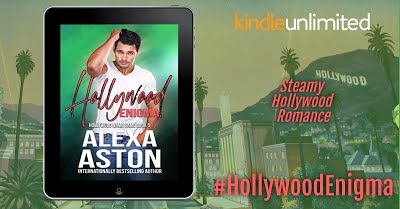 Excerpt
Wynn had never experienced such a physical rush as he did sitting next to Scarlett. The tall beauty fascinated him. Over the years, he'd quietly seen a few women but as his success mounted, he'd almost lost interest in the opposite sex. Or rather, they'd lost interest in him. No one wanted to know Wynn as a person. Every woman seemed more interested in being seen with Wynn Gallagher, the superstar, and what that could do for them. He found himself shrinking inside until he'd almost disappeared.
Scarlett was different. A highly paid professional in a competitive field. Comfortable in her own skin. She came from a world where she mingled with the rich and famous on a regular basis. She didn't seem impressed sitting next to Carbon Man. She treated him as Wynn, a guy—not Wynn, the megastar.
That was a huge turn-on.
He noticed people seated at tables around them began rising. Scarlett scooped up her casino money and he said, "You must've done Sarah a good favor to get double the money to play with."
Those mesmerizing gray eyes looked at him with amusement. "I helped her work out a problem that arose at the last minute."
With a straight face, he said, "It involved a demanding donor who wanted a front row seat to tonight's action, I'd guess."
The corners of her sensual mouth turned up. "I believe it did. Fortunately, this donor came alone. No plus-one. Since I ended a relationship this morning, it was easy to insert this fussy donor into my plus-one's seat." Her smile widened. "Problem solved."
"Was this a longtime plus-one?" he asked.
She shrugged. "A couple of months. I had the feeling Chaz was more interested in the people he would see tonight and chat up than he was spending time with me."
"Then Chaz is a fool," Wynn said. "I've known you less than two hours and see you're smart, capable, interesting, and incredibly beautiful. If I were your plus-one, it would be hard to get rid of me. I'd be stuck to you like glue."
Her eyes lit with interest. "You would?"
"Definitely."
About the Author...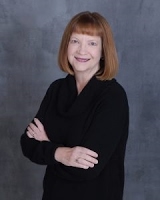 Award-winning and internationally bestselling author Alexa Aston lives with her husband in a Dallas suburb, where she eats her fair share of dark chocolate and plots out stories while she walks every morning. She's a binge fiend (The Crown and Ozark are favorites) who enjoys travel, sports, and time with her family.
Her historical romances bring to life loveable rogues and dashing knights, while her contemporary romances are light and flirty and sometimes contain a bit of suspense.
Contact Links
Purchase Links
Brought to You By: