December comes to quaint Hearts Bend, Tennessee, with a blanket of white and the glitter of Christmas lights.
For JoJo Castle there is no place like home.
Country music sensation Buck Mathews has charmed the world with his smile and his music.
JoJo and Buck have opposing life goals, and there's no middle ground. Can love, especially the kind that touches hearts at Christmas, overcome her fears and his quest for greatness?
With the help of a very special wedding dress, there just might be a Christmas miracle.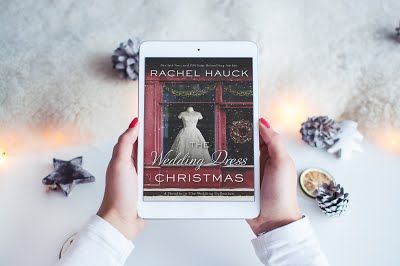 Jo touched an angled, bell sleeve. The material was beautiful with a silky sheen and sweetheart neckline. The dress seemed to breathe with a life of its own. "So this is the ancient wedding gown from 1912." She knelt to inspect the seams, the material, and to look for any blemish. How could a dress so old be so fresh and beautiful?
How did it seem to speak to her? Turning over the V-cut hem, she found a neatly stitched TH.
"Taffy Hayes," Haley whispered over her shoulder. "She was the black seamstress who sewed the gown for a very nouveau riche Birmingham society family. Emily Canton married Daniel Ludlow and became Charlotte's great-grandmother. But she never knew anything about Emily or her family until she found the dress in an old trunk. It sent her on quite the journey."
"And the journey ended with you." Jo gazed up at Haley.
"I guess so. I felt unworthy, yet honored, to be invited into the unique sisterhood of the dress. Like, why me?" Haley began to remove the dress from the form. "But the moment I put it on, all my guilt and shame, especially over Dax, melted away. I could barely remember how I felt when I found out he was married. I could look at myself square in the eye for the first time in years. I knew this dress was special. If Charlotte was offering it to me, I was going to take it. I don't know how it got out, but I'm putting it away. I don't want it damaged. I feel responsible, you know, to protect it for the next hundred-plus years. To guard the stories of the other brides. Help me, Jo. Open the trunk under the window. See the linen bag? The dress goes inside."
About the Author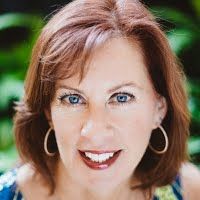 Rachel Hauck is a New York Times, USA Today and Wall Street Journal Bestselling author.
She is a Christy Award Winner and a double RITA finalist. Her book The Wedding Dress was named Inspirational Novel of the Year by Romantic Times Book Club. She is also the recipient of RT's Career Achievement Award.
A graduate of Ohio State University with a degree in Journalism, and a former sorority girl, Rachel and her husband live in central Florida. She is a huge Buckeyes football fan.