Science Fiction
Release Date: July 10, 2020
THE DARK THAT DWELLS is a debut space opera novel featuring an unforgettable ensemble cast, planet-hopping across an expansive galaxy on the brink of war.
The story unfolds through the viewpoints of four characters: SIDNA ORIN, a mercurial young arcanist, striving to gain the lost knowledge that could save her people. FALL ARDEN, honorable sword-for-hire, working as a guide on a dangerous expedition into an unexplored frontier. BAN MORGAN, disgraced marine wielding high-tech weaponry, chained by remorse and the ghosts of his past. TIEGER of WESTMARCH, fanatical zealot, empowered with the seemingly divine technology of his overlord and a starship feared across generations.
THE DARK THAT DWELLS holds virtual worlds lost in crystal relics, visceral close-quarters combat, mysteries of the divine and the arcane, companionship and bittersweet romance, insidious deception, and the looming threat of a horror who hungers for the souls of mankind.
This story is essential for readers craving robust, character-driven adventures on fantastic alien worlds, bullet-ridden spaceships barely held together, and the expansive infinity of space-time itself.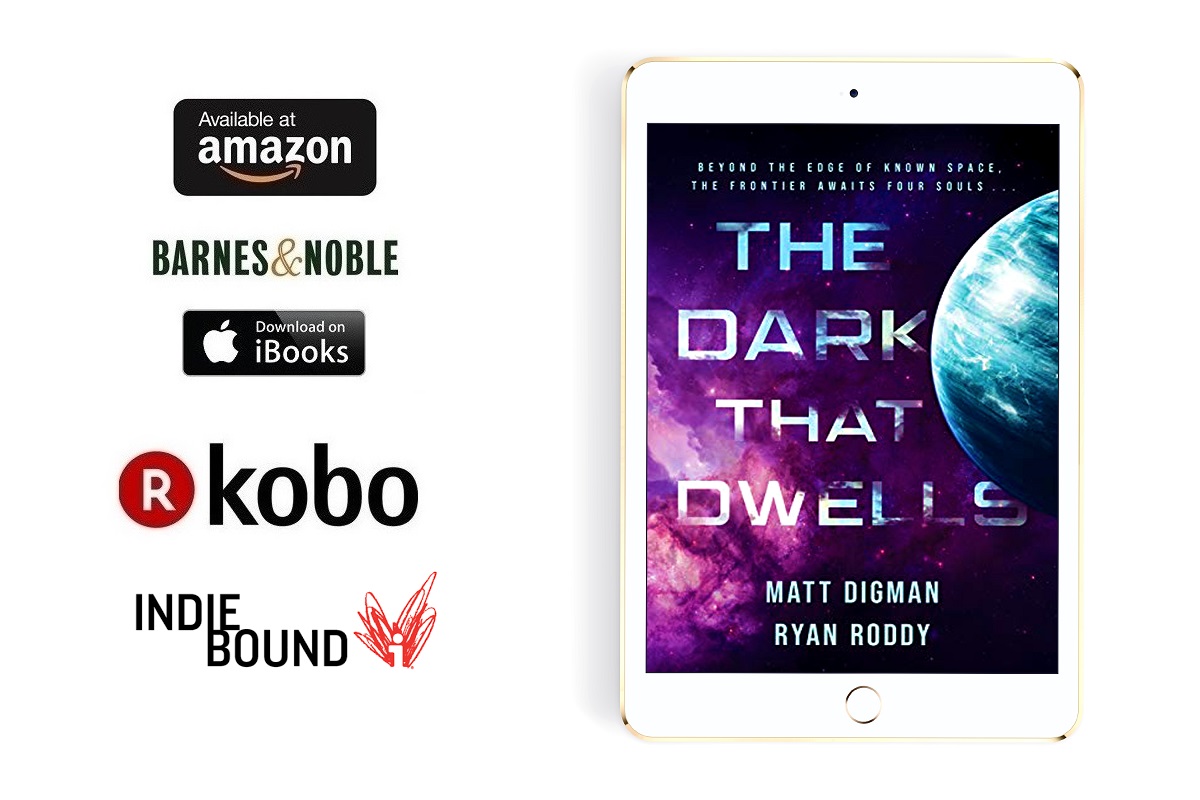 About the Authors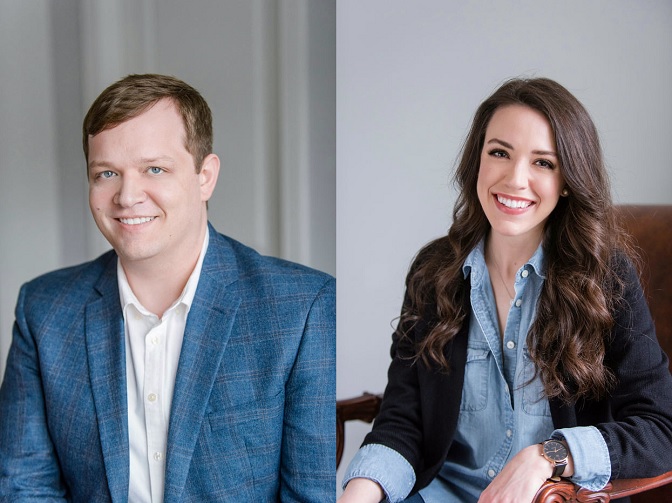 Matt Digman is exactly one half the creative force behind the epic fantasy space opera novel, The Dark That Dwells. Born and raised in Arkansas, he spent his free time studying Star Wars technical manuals, searching for his next favorite RPG, and watching his Star Trek: TNG VHS tapes until they fell apart. Basically, he was nerdy when nerdy wasn't cool. He currently works as a pediatric emergency medicine physician in Alabama and writes when he ought to be sleeping.
Ryan Roddy grew up across the southeast, chasing her dream of becoming a professional actress. Though she eventually traded the stage for a stethoscope, she never gave up her love for great storytelling—or for playing dress up as an adult. Now she works as a pediatric emergency medicine physician to afford her cosplay and Disney obsessions. She loves the characters she's written for The Dark That Dwells with her husband almost as much as she loves him and their four dogs.
Contact Links
Purchase Links
Brought to You By: