(with elements of suspense, mystery, and fantasy)
On July 15, 1991, an isolated village in Northern Wisconsin is ground zero for an unprecedented, fiery tragedy. Of the community's 600 residents, there are only five survivors. Detailed accounts by the victims contradict each other; the only link is a man named Anthony Guntram, but because he is presumed to be dead, this claim can't be verified. Further investigations reveal a culture enshrouded in mystery. What are the survivors hiding? Only the villagers know the secret of Amber Hollow, a place where sanity is checked at the town line and the parameters of reality become blurred. An unconventional horror story by design, Edgar Swamp delivers an action-driven page-turner that will keep readers guessing until the calamitous ending.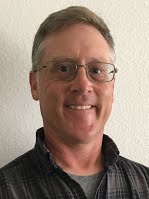 Edgar Swamp is the author of the "Gyre Mission," "Glitch in the Machine," and "Blackout." His short stories have appeared in Alienskin, Macabre Cadaver, and Urban Reinventors. When he isn't holed up in his office playing online poker, he likes to dig up the recently deceased and make furniture out of their skin. He lives and works in San Diego, California.
Brought to You By: