Publisher: Gatekeeper Press
In 1957 jobs are scarce in rural Ashland, Alabama. Bobby Higgins is facing life decisions; his family's farm struggles and threat of the draft hangs over 18-year-old males as the Cold War rumbles in the distance. Bobby heads off to boot camp, vowing to provide for his family from his pay. Between shore and sea duty, Bobby leaves broken hearts in every port. When his own heart is stolen by Rose, he's shocked to learn that she comes with four daughters, a package deal he's unsure he wants. But when Rose disappears, Bobby finds her and persuades her to marry him. Somehow they navigate their way through the trials of marriage and parenting as he fulfills his patriotic career and his promise to raise four willful daughters. In the spring of 2004, his daughters are brought together by grief. They forge new bonds, sharing their joys, losses, regrets, and ultimately family secrets that will seal all their fates…if they can summon the courage to report for duty.
Nostalgia is like a grammar lesson: you find the present tense but the past perfect! —Owens Lee PomeroyNostalgia. This is an emotional word that con-jures body language from a slow sweet smile, eye rolls or a furled brow that delights the der-matologist reaching for a Botox needle. I believe it is an underrated emotion but also one that requires balance. Mental health professionals also validate the value of cop-ing in the present by looking at the past to find hope for a future outcome. It can remind us and regroup our sense of purpose.
So, when I began to pursue the story of what became Gardenia Duty, I chose to marry the relation-ships of the adults of the Silent Generation with the Baby Boomer descendants. This would create the social setting of the prospering America during a relatively peaceful time. Each generation would look through the eyes of a child and the eyes of an adult. Fortunately, it is at the root of my own childhood that I knew where to draw my research. To weave the story's perspective from the young adult sisters reliving the past through the eyes of a child allowed me to use stories of many people.
To educate my own perspective about the angst of the adults that were influential in my childhood, I dove into the dominant male military world of 1950s and forward. As I progressed, it softened the edges of my own painful and happy nostalgic memories. As in the book, I started out dissecting my late step-father's military records and mementos, which allowed me to ask relatively informed questions to the many Vets, including my own Tin-Can sailor father. Their uniforms were retired, but often a baseball cap with a military logo alerted me to their presence.
The Goose Creek Tin-Can Sailor Chapter graciously endured my prodding. I would meet shipmates of my dad's and even developed deep friendships with a few. I explored the decks of the USS Laffey at Patriots Point. The familiar smell of diesel mixed with grey paint sent my nostalgia into overdrive. I spent time in Jacksonville Beach, Florida to launch myself into the mind of a grade school girl navigating her way as a military dependent in the 1960s.
I treasure the many glory day chats that revived the boyish spirits over a beer at ship reunions or an American Legion hall. The vulnerable confessions of the trials and tribulations of raising families under the strain of the Cold War helped me flesh out the tender undercarriages of these masculine souls. At the announcement of "free wine for all the blondes at the bar" at a local Olive Garden, I met and became part of the Thursday lunch gang of Jack Connerty.
He became so dear to the heart of my story, I promoted him to Chief in my book. His best friend, Richard Santa Stanley, amused me and welcomed me with that first free glass of wine. (Lynn Stanley, you're a saint!) Thank you also to Jerry and Marla Wickerham, Dwight Cargile of American Legion Post 147; John Long, who shared the photos of the recovery of Gemini VIII from the deck of the USS Leonard F. Mason (see next page); and especially to my father, Ret. LCDR Eugene Hall; and late step-father, Command Master Chief Robert Hardegree. But, as pointed out in the story, behind all these men were wives and children. The ones who waited and kept the family together during a husband's absence. There has to be a thank you to my mother, Jeanette Hardegree and my three sisters because without the experience of being a real 'package deal,' my story would lack a realistic flare. My mentor and writing coach, Shari Stauch, con-ceived the basic idea of this story and kept me motivated to never abandon ship.
Her confidence in Gatekeeper Press has finally laid the keel of my cover and launched the pages of the journey of the Higgins family. Of course, my husband, Steve Varn, gave me much needed R&R and escape with my camera underwater when the words would freeze. I hope this book inspires readers to look into the amazing stories of their families and ancestors. I have a new appreciation of the messiness of life, but how some-thing as simple as birth order can be a key to untangling it. For me, the result has been profound, and
I've dis-covered, as I hope you will, that the definition of family isn't limited to blood but to those whose hearts are so big, they prepare us to become the watchstanders at the helms of our own lives. Thank you to generations of those who reported for duty, and to the families that served with them. I salute you...
About the Author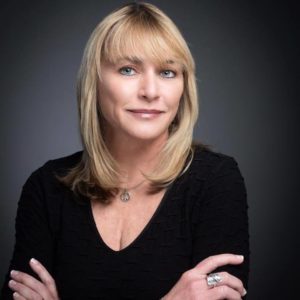 Kathleen Varn's love affair with words manifested when she turned four and taught herself to read. As she grew older, books and reading were an escape from responsibility. Eventually, Kathleen dove into journaling, which helped her find solace in the grief of a toxic relationship. Kathleen is now very happily married to her soulmate. She resides in Charleston, South Carolina, where she worked for an adoption attorney for twenty-three years. Her first novel, Ameera Unveiled, released in 2013. Gardenia Duty is her second novel.