Date Published: August 2019
"If we could never be together, I would forever remember his touch."
Alannah's life was right on track. She knew what it meant to love and be loved. All of that changes when Winston Nelson steps back into her life and takes away everything she longed for. Hidden away where no one can to find her, Alannah once again has to submit to the man she swore would never control her again. Day by day, the hopes of a normal life begin to disappear along with her desire to live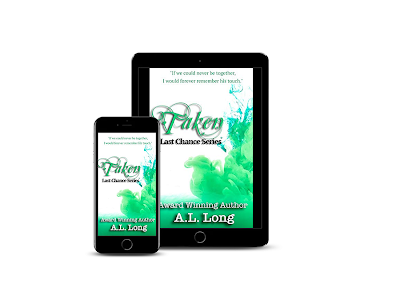 Other Books in The Last Chance Series: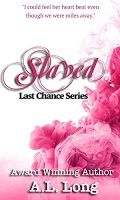 Last Chance Series, Book 2
"I could feel her heart beat even though we were miles away"
Rescued from the only life she had ever known, Alannah Jackson learns what it means to be loved and not controlled. Finally able to let go of her past she begins a new life with the man who has shown her what love is. Faced with the truth, Alannah finds she can never escape her past or who she is. She will never love, only serve.
Roman's love for Alannah is tested when he finds that she has been slaved by a man just as ruthless as Winston Nelson. Against his better judgement, he accepts Martin Holland's offer to help retrain Alannah and he begins to question the love they shared. After Martin Holland makes it clear of his intentions, Roman stops at nothing to get her back. There is no room for another man in her life.
Contains adult content 18+
Bought
Last Chance Series, Book One
Published: April 2019
The last memory that Alannah 'Lanie' Jackson has of her father is the day he went away. Hidden away in an attic from the rest of the world, the only thing that Alannah 'Lanie' Jackson can hold on to is the memory of her father and the hope that one day he will come for her. Every day that passes, the memory of her childhood disappears and she learns that her only purpose now is to please. Trained to act a certain way, the day comes when she can finally be free. She only hopes that the man who purchases her will be kinder than her current master.
Award-winning Author of the Independent Press Award and NYC Big Book Award. A.L. Long is also the recipient of the National Indie Excellence Award.
My love for writing began several years ago after an early retirement from a demanding job that I loved, but also hated because it consumed so much of my time. Now, I am able to focus my time on what I love. Writing romance has been a life long dream and to actually say that I am a published author is beyond what I would have ever expected.
Even though some may say I have a little naughtiness in my books, I look at it as an added bonus for my readers. After all what is a romance book without a little spice.
When I am not writing, I enjoy spending time with friends either at home or out on the town. Mostly, I enjoy a relaxing night at home where I can enjoy a glass of wine in the company of a good book.