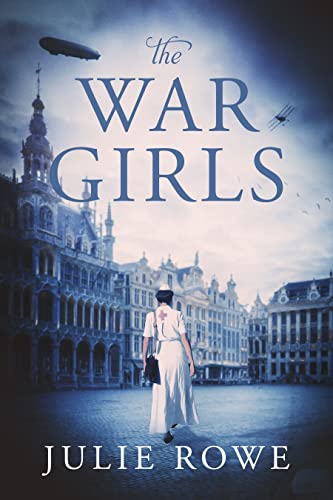 Historical Fiction, WW1
Date Published: June 28, 2022
During the Great War, in a German-occupied Red Cross hospital in Brussels, Belgium, there are three British nurses who will risk everything to save the lives of those in their care. These are the stories of The War Girls.
Saving the Rifleman - British Red Cross nurse Maria Hunt lives in daily fear that the German soldiers who regularly inspect her hospital will uncover her secret: she helps wounded British soldiers escape German hands.
Enticing the Spymaster - Judith Goddard is hiding in plain sight. A dual citizen with family ties to Belgian royalty and the British military, she works as a Red Cross nurse in a German hospital, learning what she can, ever fearful her true allegiance will be discovered.
Aiding the Enemy - Rose Culver is in grave danger. For months the Red Cross hospital head nurse has been aiding Allied soldiers caught behind enemy lines, helping them flee into neutral Netherlands. It's only a matter of time until she's caught.
The War Girls is composed of three previously published novellas. This is the first time they have been published in one volume.
Excerpt
Chapter One
Brussels, Belgium
November, 1914
"Maria."
Alarm rippled across Maria's nerves, jerking her attention from the supply record book she was writing in.
Her teacher, mentor, and matron of the hospital on Rue de la Culture stood at the window, staring out at the street, her back straight and stiff.
"Rose?" Maria took a step toward her, but Rose's voice stopped her before she could take another.
"Please take an inventory of the bandages in the closet on the second floor." Her words were spoken with a deliberateness that should have been reassuring. It wasn't. The other woman held herself too still, too rigid. "We're about to have another friendly visit."
"Germans?" Maria whispered, dread tightening its coils until she could barely breathe. "Again?"
Regular soldiers didn't make her too uncomfortable; they appreciated the nurses who looked after their wounded countrymen, and they knew they could end up at this hospital and in her care. But the officers were another thing altogether. They looked at Maria and Rose as if the two of them were convicted criminals of the worst sort.
As if they were dirty.
Rose nodded.
"Lord preserve us." The words slipped out before Maria could stop them. "When will this madness stop?"
Rose turned then, a rueful smile on her face. "I wish I knew. Go now and stay out of sight if you can."
"But—"
"I'll be fine. Dr. Geoff is still here. He's as irritated with all these inspections as we are. They're a constant interruption, and we have little enough time for our work as it is."
Herman Geoff was a German doctor, but he treated Rose and even Maria with the utmost respect. His uncle was a high-ranking officer. Very high. As long as Dr. Geoff supported them, they would most likely remain safe.
If they did nothing to irritate or anger the local German troops. Something Maria feared she'd already done.
She rushed to the back stairs and climbed them quickly. Rose would be safe. The second daughter of minor gentry, she had demonstrated time and again her diplomatic skills were more than up to the task of dealing with arrogant, suspicious German officers.
Maria had none of those skills or family background.
The second floor was filled with bedrooms, now used as wards for their patients. There was also a room where the nurses slept—Rose, herself, two Belgian nurses and one German nurse who worked with them. A closet near the back stairs had been converted into a storage area for bandages and other medical supplies.
Perfect for a woman to hide in while waiting for their German visitors to leave.
She opened the door, prepared to enter…
But the closet was already occupied—by a soldier complete with pack, sidearm and rifle. The weapon wasn't what snared Maria's gaze and held it.
His eyes were green. A brilliant emerald green.
Her breathing stalled as she stood in the doorway and stared into those wide, pale eyes and at the blood spattered across his face and uniform.
His British uniform. In a Belgian hospital full of enemy German soldiers.
Good God.
Voices floated up the back stairs a few feet away and she opened her mouth to caution him.
Before she could utter a warning, before she could blink, his hands reached out, grabbed her, and yanked her into the closet, pulling the door closed behind her.
Fear and shock crushed her throat as she found herself pressed against the soldier's body, one of his hands over her mouth, the other a steel band behind her back.
She couldn't move and the closet was so dark it might as well have been a tomb. Blind and restrained, the unfamiliar scents filling her nostrils took over her senses.
Mud, blood, and man.
***
Lieutenant John Bennet held the woman in his arms tightly enough to keep her from crying out, but not enough to harm her.
He'd hoped to find someone to help him, preferably a nurse, but this wasn't how he'd anticipated meeting such a woman—staring into her frightened face then pulling her into a dark closet. He couldn't even tell her she was in no danger from him. Any noise would likely be overheard by the men now standing on the other side of the door.
He held himself still despite the pain from his wound and the unfamiliar weight of the woman in his arms. How long had it been since he'd held anything so soft? Weeks? Months?
He sucked in a breath and the scent of evening flowers filled his head, driving out all others. His cock stirred in response to the feel of her curves along his flank. Her chest rose and fell erratically under his arm as she tried to breathe through what must be a terrifying situation.
Yet there were no tears, no sobs, or cries.
He tore his focus from the delights of her body to consider her movements for a moment. She'd stopped struggling for the most part and now stood relatively docile in his arms.
Maybe she realized how dangerous his predicament was. If she was a nurse, she might feel some sympathy toward him, some care.
Energy surfaced from some unknown well inside him, heating his muscles. He couldn't give up hope, not now. He had to find a way out of Belgium, a way to report what he'd seen. There were more lives at risk than his, thousands more. Including the nurse in his arms.
A man was giving orders in German in the hallway, from the sound of it, only a few paces from the closet door. Orders to search the hospital for the British soldier. Orders to find and detain for questioning the second British nurse. The woman John no doubt held in his arms.
The woman now in as much danger as he.
Poor girl. It was one thing to tend wounded men in no shape to offer offensive behavior, but quite another to be taken captive in a dark closet. He was lucky she hadn't screamed herself hoarse or fainted.
Somehow, he needed to communicate his lack of intent to harm her. He'd been told this hospital was a place of safety for British soldiers caught behind German lines. The last farmer who'd sheltered him just outside of Brussels told him the matron of this hospital could help him, had already helped many others like him. She might even be able to supply fake identity papers and an escape route out of the country.
Warm, soft, and sweet-smelling, the woman in his arms could be the key to his survival. And what he knew was the key to Britain's defense.
His spine solidified, transforming into steel.
She didn't know it, but he was prepared to kill to protect her.
About the Author. . .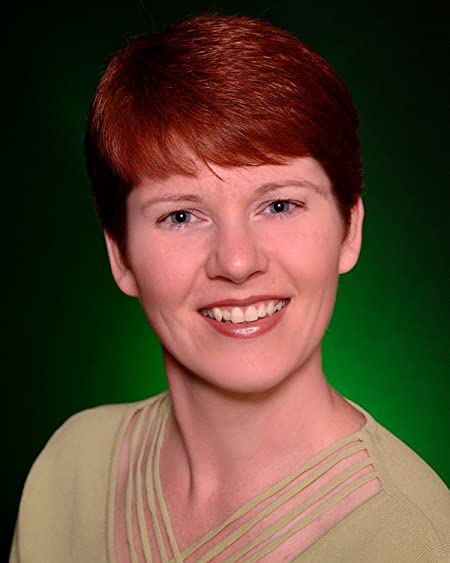 Retired medical lab technologist, Julie Rowe writes stories that plunge you directly into chaos and adrenaline from the first page & don't let up until the end.
Praise for Julie Rowe
"Read Julie and you get it all, the suspense, steaming chemistry and a story that doesn't let you put it down." - Ayekah, Goodreads
"I love this authors writing style. She writes balls to wall, edge of your seat, page turning thrillers." - Cindy, Goodreads
"This is one of the best books I've read this year because of the complex and dramatic life and death storyline and the sizzling sexual chemistry." -Diane, Goodreads
Contact Links
Purchase Links