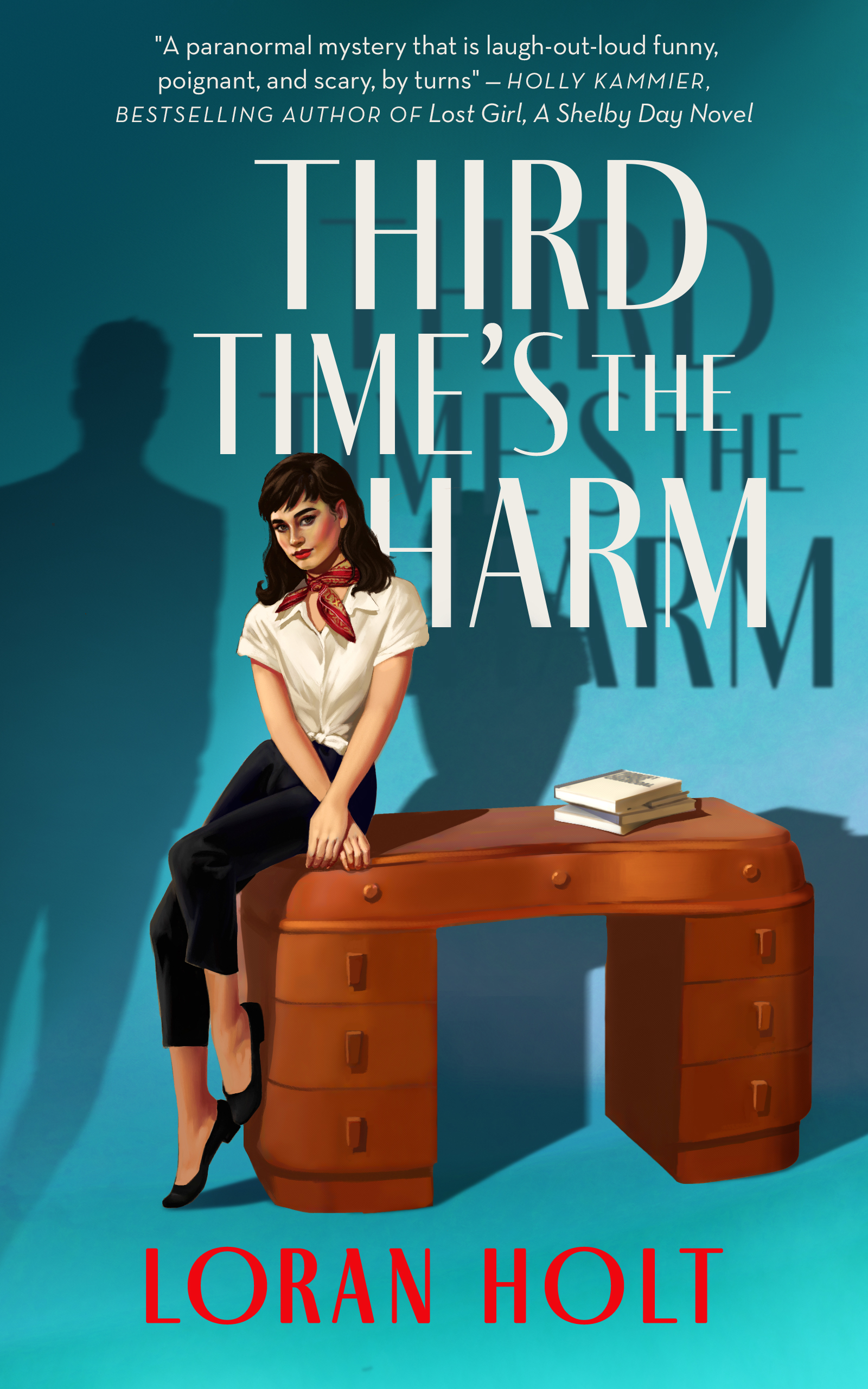 Deco Desk Mystery, Book 1
Paranormal Mystery
Date Published: August 24, 2021
Publisher: Acorn Publishing
Jamie Whitehall Olivian has received a mysterious letter from her Uncle James. She is named after him, but she has never seen, met, or heard him mentioned in any way. Until now. And he has died and left her his entire estate. But it seems Uncle James wants her to investigate a murder. His, that is. It also seems the estate is contingent upon her acceptance of this commission. Jamie wants no part of the investigation or of the estate. She gets along perfectly well, thank you very much, a fact she emphasizes to his lawyer, who just happens to be gorgeous, making it a little harder to say no. Things take a strange turn when the victim himself asks her to reconsider. For reasons unknown, Uncle James has been unable to depart for the afterlife and is stuck in his Art Deco desk. Jamie decides to take on the job of niece and sleuth, with no experience at either, and she and Uncle James set out to find the killer. They are aided by the lawyer and a not-as-gorgeous and slightly rumpled homicide detective whose interest seems to be more than just finding a murderer.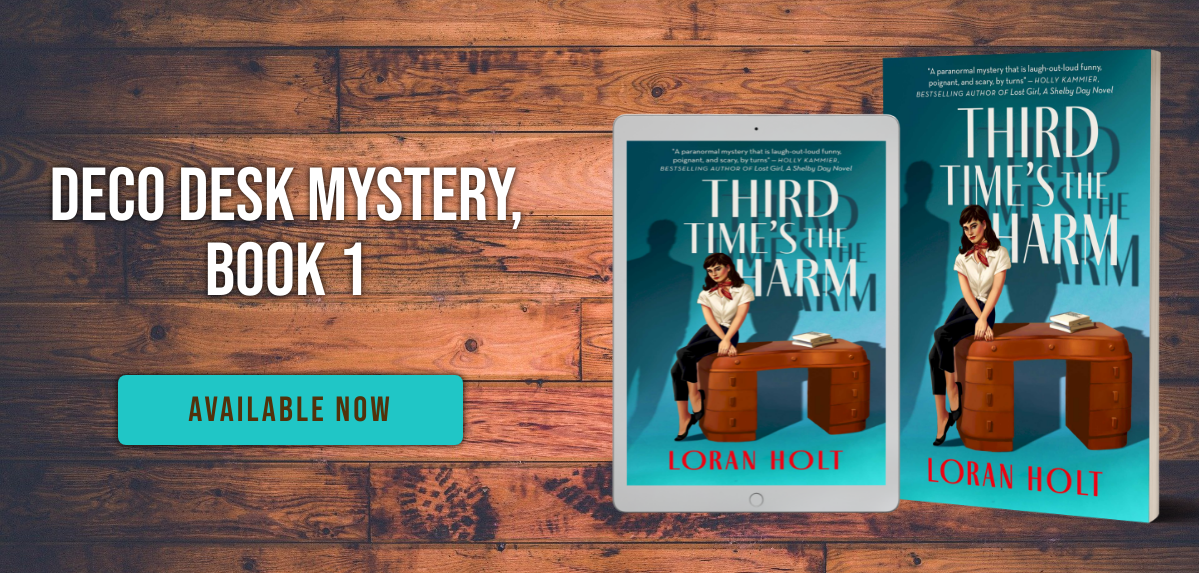 About The Author. . .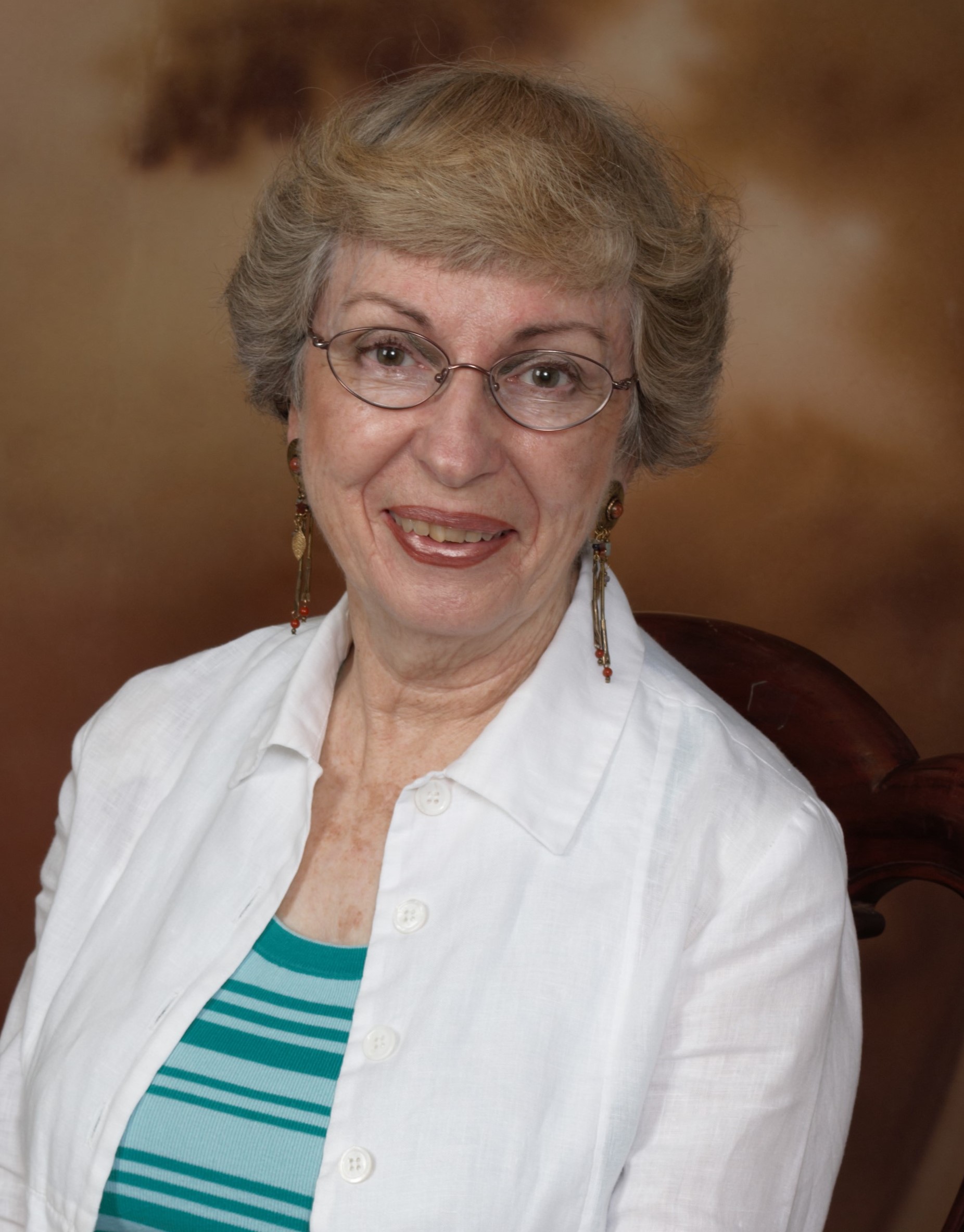 If you live in Southern California, you're either a writer or an actor, right? As Professor Emerita from California State University, Long Beach, Loran Holt chose the writing path. Third Times the Harm is one of the results of her efforts, the first book of a series featuring reluctant sleuth, Jamie Whitehall Olivian. Holt is also the author of Nightmasters: Doubles Talk, a sword-and-sorcery epic, published by Acorn, as well. You will find her non-fiction, film-and- fashion books under the name Lora Ann Sigler.
Contact Links
Purchase Links
Brought to You By: