New Adult Romance, Contemporary Romance
Publisher: Boroughs Publishing Group
What appealed most about The Letter Club was the anonymity and complete absence of social media BS. Giovanni Di Caro lives with enough scrutiny and family drama, he didn't need anymore, but he wanted someone he could talk to. Sure, his quad-mates in college are great, but there's a part of him he wanted to share without worrying about being judged. What he didn't expect was to fall for a woman whose letters became his anchor. Smart, funny, intuitive and sweet, somehow she understood him better than anyone else in his life. The problem? He doesn't know her name or where she lives. But he will, because over the past few months she had become his girl, and now he's ready to claim what's his.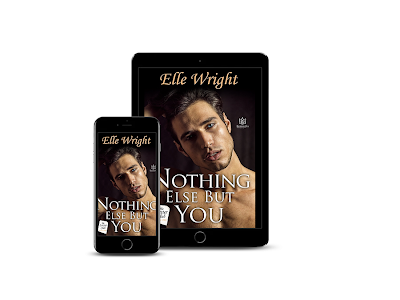 EXCERPT FROM NOTHING ELSE BUT YOU
Mirabelle figured that dwelling on the school shooting and G's aimlessness as a result thereof was a downer. She wanted to make him laugh and see the lighter side of life. God knew she spent countless hours working on that herself.
So, after typing out the letter and printing it in the computer lab – she did not have a computer at home and she would never use the one at work for personal stuff – she returned to the computer and went through the Sagawick Valley High School's yearbooks for G's sophomore year.
Unusual, and a bit daunting, there were eleven boys with G as their first name. And who knew if G was really a G. She wasn't really Mirabelle, but she had become Mirabelle nine months ago when she'd fled home. It took a good chunk of her savings to buy a new driver's license and social security card. Denny, the guy who sent her to the forger, was as stand-up as a mid-level street dealer could be, but in this case, he did her a solid. No, she didn't do drugs, but she had lived in the same rat-hole boarding house in Portland as he did, and she cooked on her little camp stove, even though she wasn't supposed to cook in her room. One night when she was making a stew, Denny had smelled the food, came a knocking, and begged a meal. Their sit-down dinners were a two to three time a week occurrence. Denny was a real quid pro quo kind of guy, so he did her a solid and sent her to a good forger who knew how to get her a valid social security number.
Which was how she was able to move to and settle in Fiddler's Rest, population 2,036, the county seat of a sparsely populated area, a little east of the middle of the great state of Oregon. After having spent hours hunched over a computer in one of Portland's public libraries, she'd found Fiddler's Rest, saw they had a community college, and that there were enough stores in the area that she knew she'd find work. It was cheap to live there, far from almost everything and everybody, yet only miles from a main highway that cut across the state. Perfect camouflage and an easy escape route.
Taking it on faith that G was a G, she went through the yearbook assiduously. Eleven G guys, five of which were on sports teams. Mirabelle bet that G had become proficient enough to play a sport for an Ivy League school because he'd done it for years. Of the five sport Gs, George, football, Geoffery, tennis – natch with that spelling – Grant, basketball, Glen, baseball and Giovanni, lacrosse, Mirabelle had guessed that Glen was her G.
But she wasn't certain.
Glenn Ryback was good-looking in a jock sort of way, but he didn't exude Ivy League. He seemed more state school and chill. He didn't have the intensity a student needed to crack the Ivy League safe. Geoffery Whitcomb was so white bread and Ivy League his photo screamed Skull and Bones, but he didn't look like he had a sensitive bone in his body. Her G – yeah, she knew he wasn't hers, but still – was a guy with a deep well of a soul or a supreme liar. Who was she to judge? She'd reinvented herself and fabricated a new identity. But… She hadn't lied to him about anything except the initial of her first name. She was golden.
Grant Ascomb had the looks and the Ivy League aura, but while basketball could get physical, it wasn't brutal, which is how her G described his sport. Which left George Brody, the linebacker, and Giovanni Di Caro, the lacrosse player. George wasn't much to look at, but he fit the bill in the sports department. She couldn't tell if he was Ivy League material. Maybe, but around the eyes he didn't seem to have the smarts. There was nothing scientific about her deductions. Christ, these were yearbook photos that were nearly five years old. But, it was all she had.
Giovanni Di Caro was too gorgeous to be serious enough to even apply for college, never mind gain entrance to an Ivy League school. The lower classes' photos were in black and white. Only the seniors' photos were in color, and yet, Mirabelle knew Giovanni had bright blue eyes and jet-black hair. A dangerous combination in the you're-too-handsome-to-be-real column, which was why she was sure he wasn't her G. Anyone who looked that good and could drop panties for a living didn't knuckle down and study like a demon. Sure, she was making broad generalizations, but she'd found, for the most part, they held water.
She looked at the time in the top corner of the computer screen, cursed, then erased her search history and powered off the computer. She was going to be late for her writing class. They were diagramming sentences, which sounded horrid, but she loved that shit.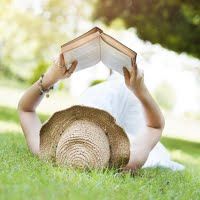 Elle Wright has been writing stories since she was a child, which led her to a career in journalism. She enjoys reporting life as much as making up a world she can control. She lives on the east coast of the United States where most of her large, noisy family resides. When she isn't in front of her computer, she loves to travel, garden, hang out with her dogs, and take in the brisk sea air that she's told is supposed to help calm her. She's been testing that theory for a while now.