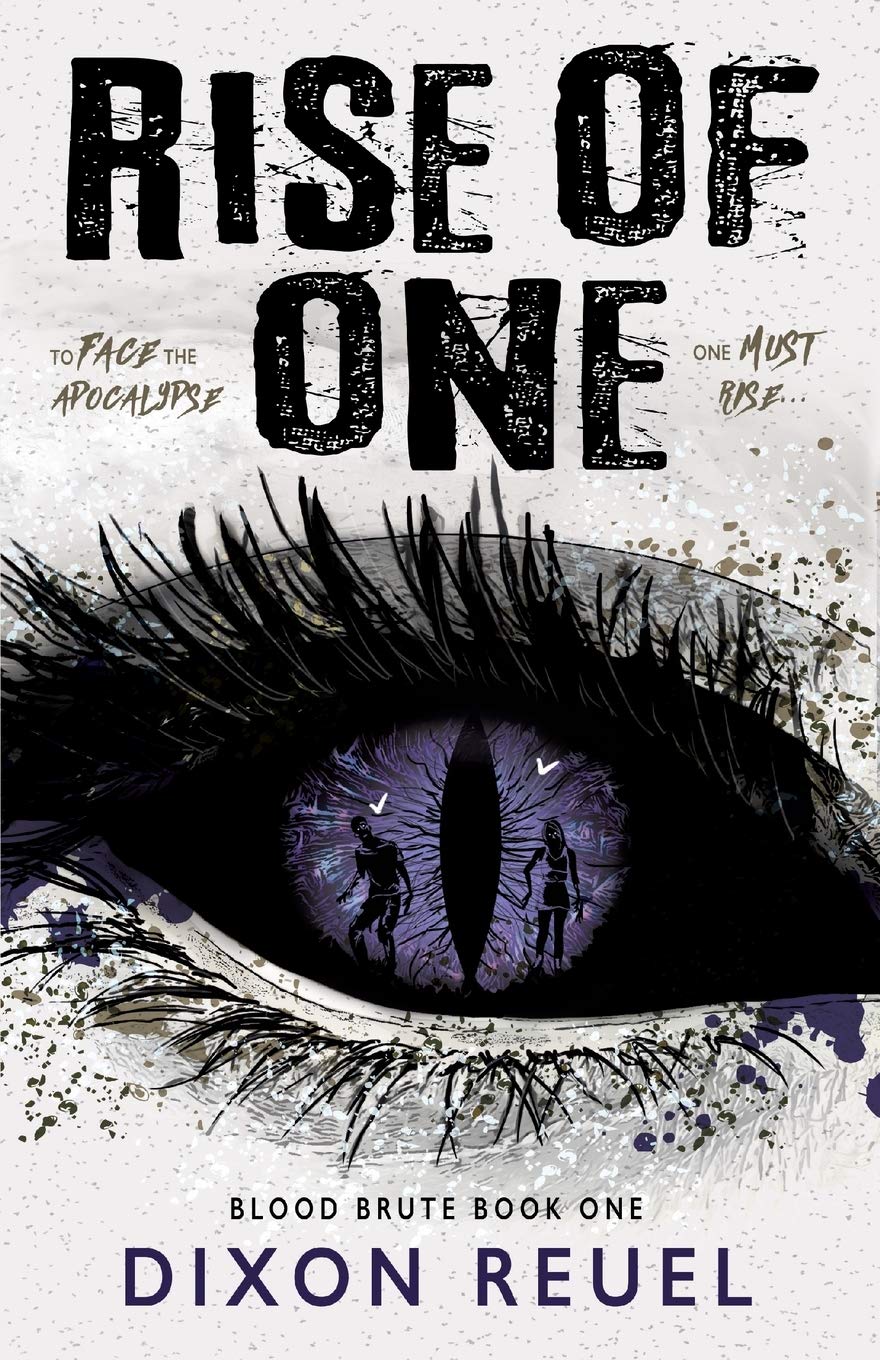 Blood Brute, Book One
Paranormal Post-Apocalyptic, Science Fiction, Fantasy
Release Date: December 15, 2020
Publisher: Thunderloft Press
To Face the Apocalypse One Must Rise....
When a zombie apocalypse ravages the world, head vampire Rise rescues human survivors to feed his coven. But apocalypse survivors are not the type to be merely food. Nor could they ever befriend the coven's lone human, the beautiful and pampered Cypriot.
When Warwolves, an ancient order of vampire hunters, infiltrate the rescued survivors, Rise resolves to purge all threats to his vampire race. The world, although decimated, seems ripe for rule. Rise could set history on a new path, with the rise of one individual.
#RiseofOne #BloodBrute #DixonReuel #Vampires #Zombies #BookBuzz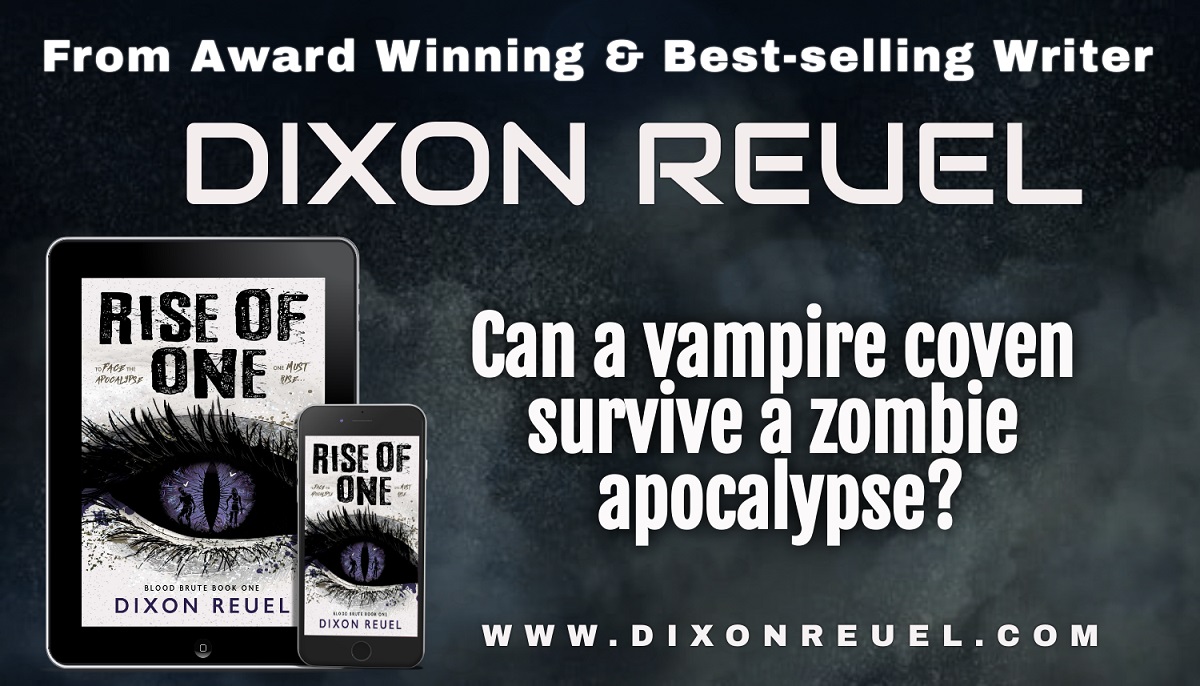 Other Books in the Blood Brute Series: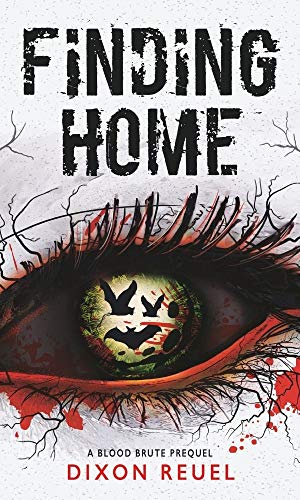 Finding Home
Blood Brute, Prequel
Published: October 2020
Publisher: Thunderloft Press
Vampires. Zombies. World War I.
Get Ready for a Paranormal Post-Apocalyptic Adventure Unlike Any Other.
In this ground-breaking prequel to the series "Blood Brute", Dixon Reuel takes you on an exciting journey, filled with horror scenes, excitements and long-lasting thrills.
Those are the early days of World War I, and there's chaos everywhere.
Rise and Cypriot are looking for a new shelter, after they had to abandon their safe home in England.
Finding a new home is a hard challenge for an underground vampire - but someone out there is willing to sell his house to a specific type of buyer...
On their way to their new suggested house, an interesting guest joins them. But once they arrive, their simple journey gets filled with shocking kills, tasty blood, gun shots, and much, much more -
Get ready to dive into a shocking story, full of action, horror, and ground-breaking plot that will leave your mouth open all throughout the read!
'Finding Home' is a must read for Blood Brute fans - and an amazing read for any post-apocalyptic fiction lovers - guaranteed.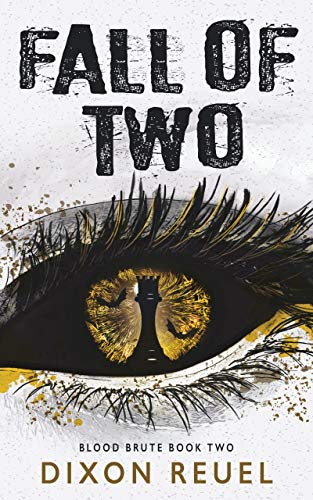 Fall of Two
Blood Brute, Book Two
Release Date: October 18, 2021
Publisher: Thunderloft Press
The Vampire Rise awakens to a new world…
Coming 2021!
About the Author. . .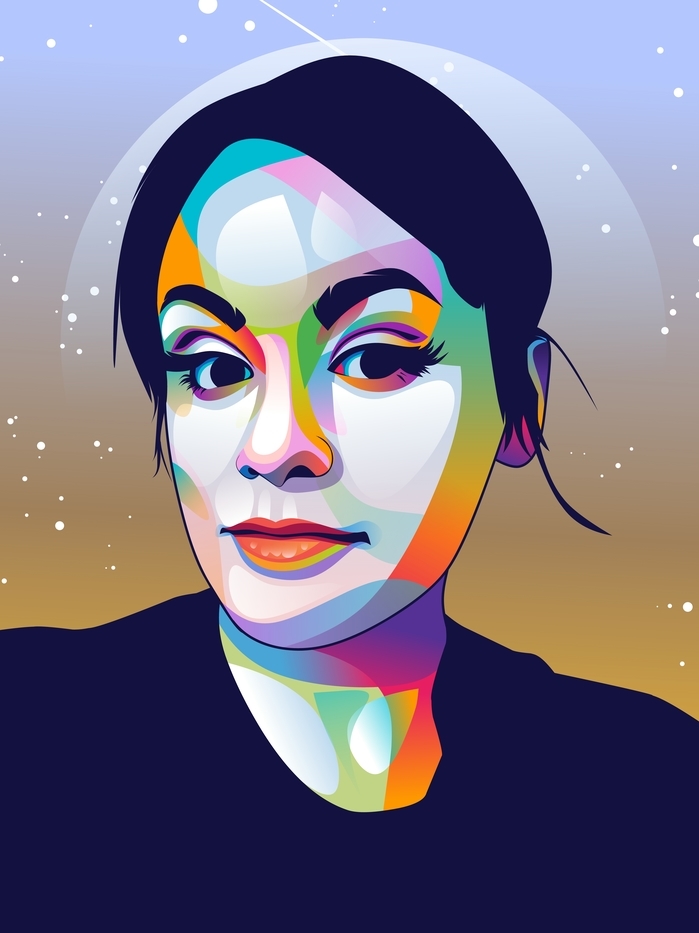 Irish award-winning and best-selling writer, Eve Power writes as Dixon Reuel and is the author of the Post-Apocalyptic Paranormal series, Blood Brute.
Dixon lives in Dublin, Ireland and holds a First in History & Early Irish Studies and another First in Creative Writing. She is a lifelong nerd and devoted hobbyist of cosplay, video games, and other surely worthwhile pursuits.
Dixon cannot stand monkeys or phone calls, and to receive a phone call from King Kong would definitely be her greatest fear.
Contact Links
Purchase Links
Brought to You By: